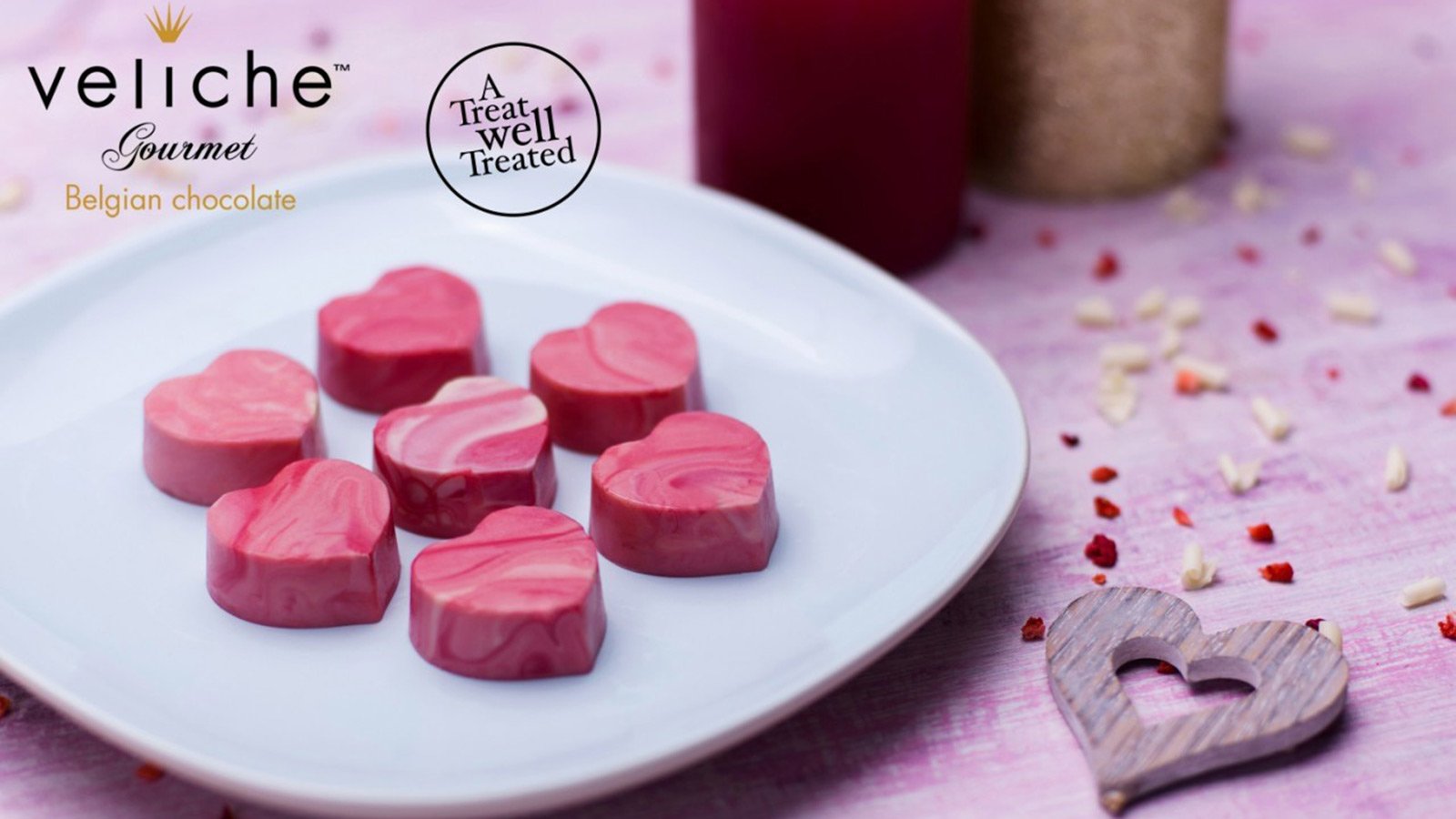 Valentine's Day is almost upon us – what will you be offering your guests on this special day?
It's time, not only to think about the little finishing touches but to place orders and ensure there's enough love to go around! Here at Bestbuy Maldives we love the Belgian chocolate range by Veliche Gourmet and we're sure your guests will too so we've put together a few ideas of how to say it with chocolate on Valentines Day in your resort.
5 ways to say it with chocolates
Turn down service
Surprise your guests when they return to their villa for the night with an extra special Valentine's turndown service where a Veliche Gourmet chocolate is left on each pillow – it's the little touches that are often most appreciated.
Champagne & chocolate Hampers
Guests may be looking for a surprise gift for their loved one and what could be better than a sumptuous hamper filled with champagne and the finest Belgian chocolates? Allow guests to purchase hampers and arrange for it to be delivered to their room – facilitating an easy gift opportunity wins every time.
Valentine's Chocolates served with coffee
Every time coffee is ordered on this day of love, serve it with a complimentary heart-shaped chocolate to bring a guaranteed smile to your guests' faces.
Dessert made with love
Chefs will want to woo their diners on this most romantic of evenings and by creating a dessert inspired by and incorporating chocolate they will do just that.
Complimentary gift with candlelight dinners
A candlelight dinner is the ultimate way to celebrate Valentine's Day and this is the resorts chance to make the occasion even more special and memorable – each couple booking a candlelight dinner can be presented with a box of specially crafted chocolates to enjoy together.
Place your Veliche Gourmet order now:
Chocolate is the perfect way to celebrate this special day, if your resort would like to get into the spirit of Valentine's celebrations using the world-renowned Veliche Gourmet Belgian Chocolates place your order with Bestbuy Maldives to ensure you have enough stock for 14th February.
https://www.bb-mld.com/wp-content/uploads/2019/01/Veliche_valentines-2_1600x900.jpg
900
1600
Lisa Hall
https://www.bb-mld.com/wp-content/uploads/2016/06/best-buy-maldives-logo_1.png
Lisa Hall
2019-02-04 21:28:03
2019-04-01 12:56:14
5 ways to say it with chocolate on Valentine's Day